A group is a workspace that brings together communication channels and users together in one place, making it easier to respond to inbound messages in a more bespoke way.
You can define a group as a department (eg sales or support), a product (eg conveyancing), a location (eg London office) - basically anything you want!
It's beneficial to create a new group when you have distinct customers or clients and you want to provide a more tailored response to their inbound enquiry.
An admin (but not an agent) can create a new group under Settings > Groups.
A group can help uniquely identify the reason for the inbound request since the WhatsApp number or Facebook page can be associated with a particular product or location. This helps provide a more personalised response to the client or customer.
Ideally groups should be deployed when it is unlikely for a customer to use two or more groups to access your services. In these circumstances, they will then need to store two (or more) sets of contact details, and this may be confusing.
A business's contacts can be accessed across all groups.
Each group consists of a team inbox, my inbox, archived messages, broadcast messages, payments, and group admin.
Once a new group has been created, under Admin > Channels you can add channels to the group, such as WhatsApp or SMS.
New numbers for SMS and WhatsApp need to be added by Converso Support (support@converso.io) once a new group has been created (this feature will soon be provided within group admin, so you can choose your own new number).
If you are adding a new WhatsApp number, and have already added a WhatsApp number in another channel and have a 360dialog account, you can follow the same process as adding your first number, however please take note of the following differences:
1. When you click on Admin > Channels, and after you have logged in to your 360dialog account, make sure you click on the link to add a new number: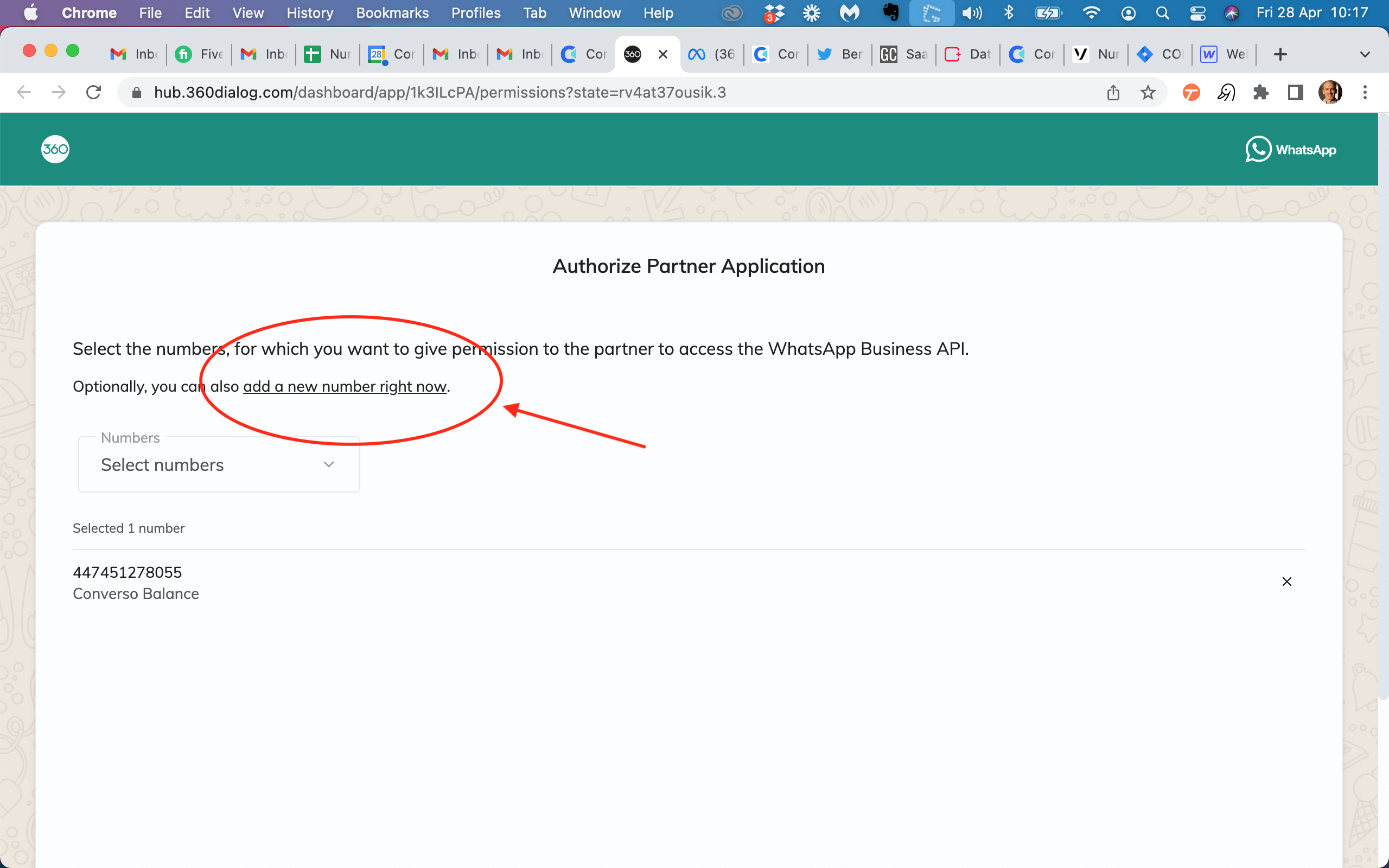 You can then follow the same procedure to add a new WhatsApp number (you can create a new WhatsApp Business Account, but it is probably easier to add a new number to your existing WABA).
2. At the end of the process, it is important to select via the tick box just the new WhatsApp number you have just added in the drop down, and leave the others empty: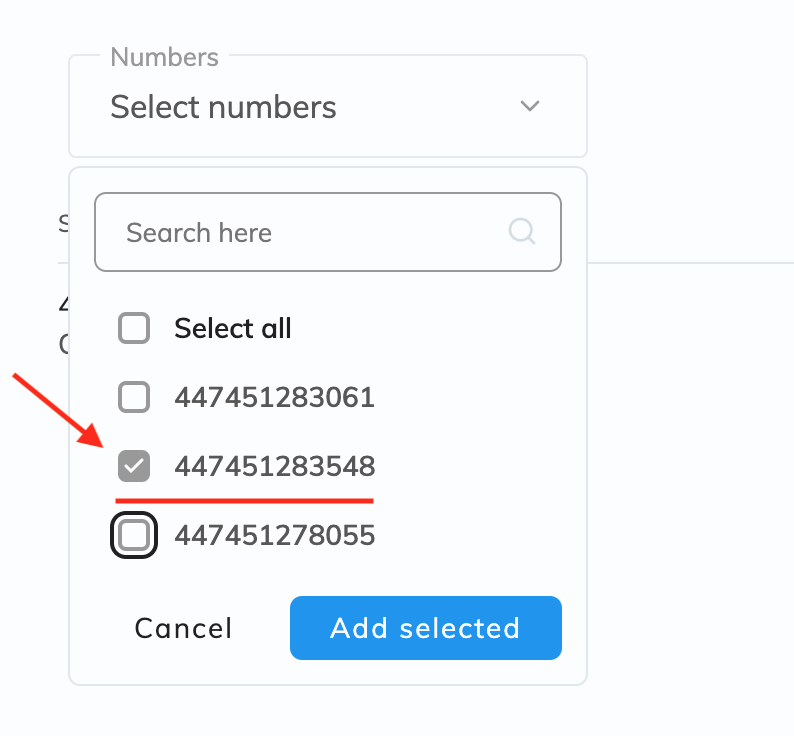 You can now click on the Save button at the bottom of the page and the new WhatsApp number will now be added as a channel to your new group.
If the connect to WhatsApp button does not indicate that WhatsApp is connected, refresh your browser tab, and it will then indicate connected.